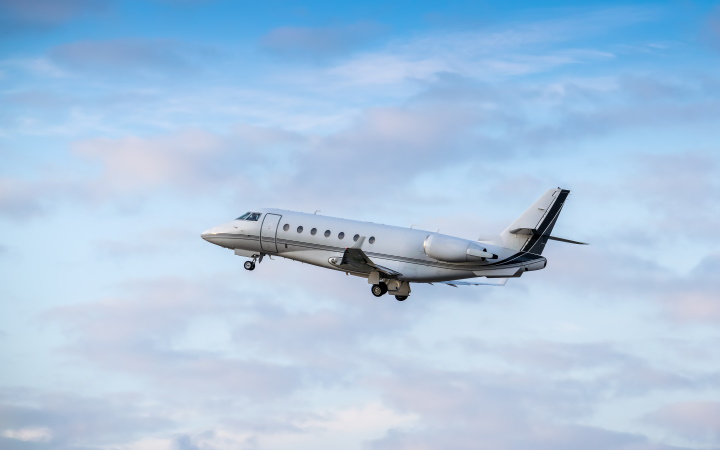 Insurance for Aircraft You Don't Own…And Why?
Here's a scenario that is a common concern for growing companies. Your company continues its rapid growth, including the opening of new branches in cities not serviced by the airlines. The advantages and efficiencies of transporting your executives and employees to these locations via private aircraft are apparent, but the potential frequency doesn't warrant purchase of an aircraft - yet. A decision is made to charter aircraft on an as-needed basis. Now, you currently have a flight department operating two jets, but one is down for maintenance and several key executives need to charter an aircraft to attend an important sales meeting. In both cases, your company has taken on a large liability exposure. From a risk management perspective, this exposure seems somewhat benign. After all, our employees are simply riding in the back of an aircraft we don't own.
As we are all acutely aware, you can be sued even if it wasn't your fault. In the case of an aircraft accident, if you were in the "loop of commerce", you will be brought into the lawsuit. A charter flight made on your behalf puts you squarely in the picture. Let's talk about some potential insurance ramifications when chartering an aircraft.
Insurance is the best defense, but you also need to initiate a good offensive risk management plan.
Not all charter operators are created equal. Some charter companies operate single engine or multi-engine piston aircraft, while others operate large jet aircraft. Some operate their aircraft at the highest operational standards, while others do business at the minimum required regulatory level. Some are well-funded and maintain their aircraft at the top levels, while others are struggling and possibly postponing certain non-critical maintenance. Obviously the first task is to vet and establish a list of approved charter operators.
Let's set up our defense. As part of the vetting process, you should establish how much liability coverage the charter operator carries and then determine what the minimum required coverage limit will be. Prior to any charter flights, require the charter operator to add your company as an additional insured under their liability coverage, provide a waiver of subrogation, have their policy be endorsed to be primary without right of contribution from any insurance you may carry, and provide 30 days' notice of cancellation. Request and secure a certificate of insurance from their insurance provider, specifically identifying the aircraft that will be used, confirming the above requirements have been met.
Second line of defense? Set up your own insurance coverage. If you don't own any aircraft, you will want to purchase a Non-Owned Aircraft Liability policy. Consider purchasing as high a liability limit as you can reasonably justify and make certain the policy provides coverage for the category of aircraft you will charter. If you already own an aircraft, you may have coverage for use of non-owned aircraft under your policy. In either case, this is where a good aviation insurance broker is worth their salt. They can help set up this coverage and guide you in making the coverage fit your situation.
Chartering a plane is perhaps one of the most common, straight-forward aircraft exposures and one of the main reasons non-owned aircraft coverage is part of many corporate aircraft policies. If your flight department has temporary access to another plane that is not an outright charter, both the exposure and the appropriate coverage is a bit more complicated. Since each policy has varying degrees of non-owned protection for this particular use, it is very important to discuss this exposure in depth with your AssuredPartners Aerospace broker who can help you navigate the nuances of this important coverage.
Contact us today so you can leave your worries on the ground and experience the Power through Partnership AssuredPartners Aerospace offers.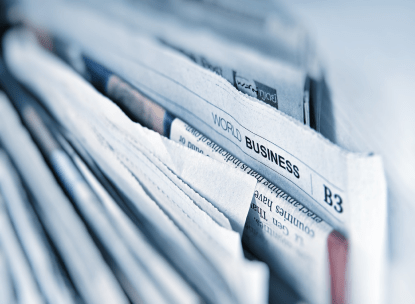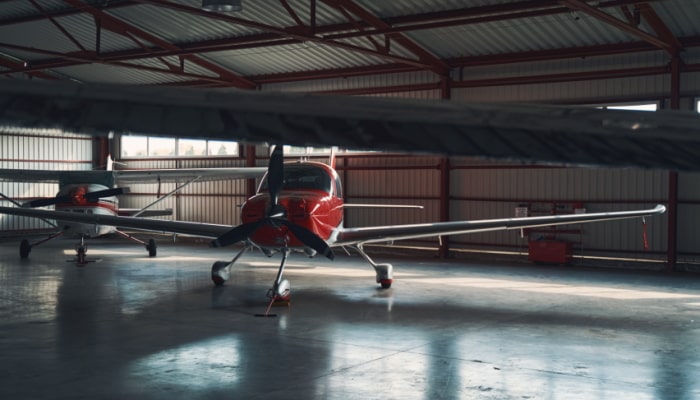 Be Careful When Insuring Your Two Aircraft With Two Different Insurers
You own two aircraft and got a better insurance deal insuring each one with a different insurer. While this may seem logical and benign, there are negative insurance consequences in doing so that you...