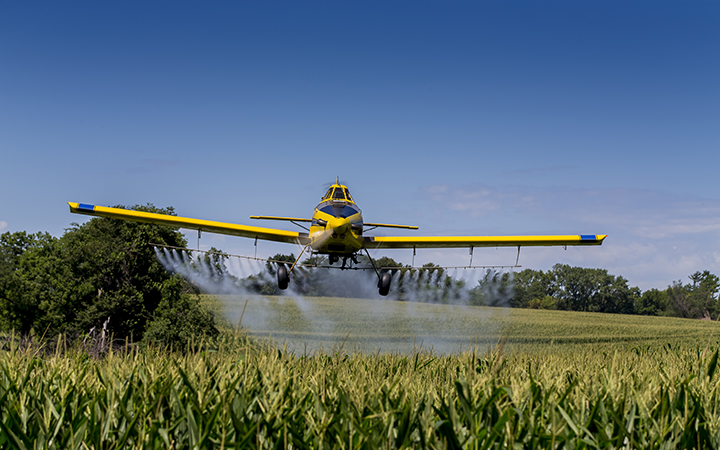 Navigating Aerial Application Policies and the Variations in Ag Aviation
When you mention "aerial application" to most folks, you are likely to receive a blank stare. However, if you mention "crop dusters," the general public would start to understand. 
Aerial Application has grown into a highly sophisticated line of work with very different rules pertaining to flight safety and chemical laws to that help protect both the aerial applicator and the general public. Most aerial applicators will tell you they are not environmental activists, but rather they are active environmentalists. The aerial application business is unique, as is the way aerial application insurance is written compared to other forms of aircraft insurance.
In all aircraft insurance policies there are two main components:
1. Liability to others 
2. Physical damage to the aircraft itself
That's where the similarities to other forms of aircraft insurance policies end. 
 Liability
Some aerial application policies are still written with a split limit of liability, such as:
$100,000 bodily injury per person
$300,000 bodily injury per occurrence and 
$100,000 property damage per occurrence 
Since these limits are undeniably low, the market has seen much demand to increase liability limits to a combined single limit of anywhere from $300,000 to $1,000,000.  
One unique thing about liability on an aerial application policy is that you can purchase liability for both chemical exposures (drift) and non-chemical liability. You can also request different limits for non-chemical liability versus chemical liability. This is done for various reasons, the main one being cost. Higher limits of non-chemical liability, which do not respond to chemical claims, with a lower limit of chemical liability helps reduce the risk to the insurance company while also saving premium for the insured. One factor that effects the availability of higher chemical liability limits is the willingness of an insurance company to offer higher limits is the experience of the aerial applicator and the pilots flying for that applicator. A typical higher non-chemical and chemical liability limit would be $1,000,000 and $300,000 respectively.
There are 3 types of chemical liability coverage on an aerial application policy:
XC = Excluding chemical - seeds and fertilizer only
RC/LC = Restricted or Limited Chemical - includes most chemicals except herbicides
CC = Comprehensive Chemical – includes everything except the herbicide called Picloram
Chemical liability is coverage for bodily injury and property damage that results from the application of chemicals. Think of it as 'drift' coverage. You are hired to spray chemical for farmer A, but you drift chemical onto farmer B's crops. Under the chemical liability coverage there are many exclusions you can 'buy back' to accommodate coverage needs, such as:
CBT- Crops being treated (aka. crops worked upon). Coverage for applying the incorrect chemical, or misapply the correct chemical to the target crop. 
ADJ - Adjacent fields Coverage for chemical drift on a different crop of the farmer you are spraying for.           
Picloram - Coverage for the application of Picloram, a systemic herbicide. 
Residential- Coverage for spraying over towns or cities.
Fire Fighting- Provides coverage for emergency wild fire fighting.
Right of ways- Provides coverage for spraying over waterways, railroads, etc.
Tree Farms- Excluded in at least two companies' policy forms
Because more can be written about these coverages and their intent, a complete understanding of your clients' needs is imperative to ensure that correct coverage is provided.
Physical Damage
The second part of the policy is the physical damage of the aircraft, sometimes referred to as the "hull" coverage. Policies are written on an "agreed/stated value" basis, and, of course, deductibles may apply. With aerial application, however, there can be equipment of great value added at times. For instance, a GPS guidance system can cost $20,000 or more. If the GPS is attached, it is considered to be part of the aircraft, so, in valuing an aircraft, equipment additions like this either need to be included in the aircraft insured value or excluded from the coverage. Spare parts or engines and any and all modifications must also be considered.
AssuredPartners Aerospace has a team of aerial application (ag) insurance specialists that can assist you with all your questions regarding insurance coverage. It is important to read your policy to make sure you know what is covered and excluded.  Reach out to an AP Aerospace specialist for help through the insurance process to determine how best to protect yourself and your clients.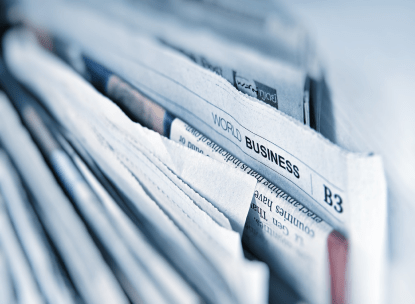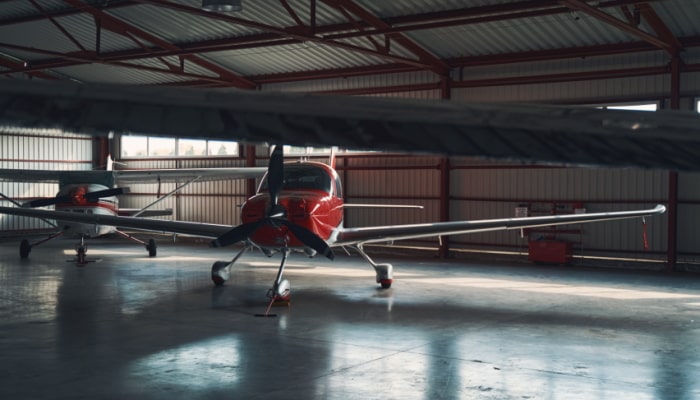 Be Careful When Insuring Your Two Aircraft With Two Different Insurers
You own two aircraft and got a better insurance deal insuring each one with a different insurer. While this may seem logical and benign, there are negative insurance consequences in doing so that you...