guidance on covid 19 prevention strategies for agribusinesses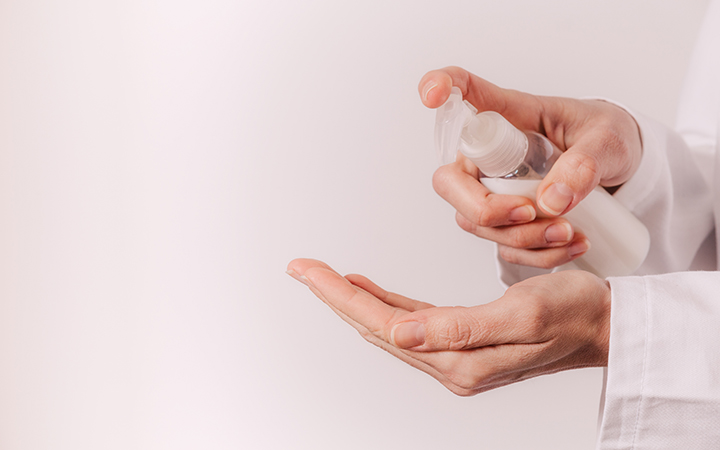 Guidance on COVID-19 Prevention Strategies for Agribusinesses
Agribusiness worksites, shared worker housing, and shared worker vehicles present unique challenges for preventing and controlling the spread of COVID-19. Joint guidance by the CDC and DOL provides a template that employers can adapt to protect their workers.Through thoughtful planning, it is possible to prevent or slow the spread of COVID-19. Business owners/operators should develop an assessment and control plan to identify risks and prevention strategies. Further, it's critical to designate a qualified individual to oversee the plan, follow existing regulations, be aware of the evolving situation, and handle employee concerns.
The CDC and DOL recommendations are based on a hierarchy of controls that groups actions by their likely effectiveness in reducing or removing hazards. The first step is to eliminate the hazard or hazardous process. In the case of COVID-19, this includes screening and monitoring workers for signs and symptoms of the virus.
Screening policies and procedures should be developed in consultation with the appropriate authorities, and the personnel performing the screening should be appropriately protected from exposure.
Workers who appear to have symptoms should be quarantined away from other workers.
If a worker is confirmed to have COVID-19, anyone who may have come in contact with the infected worker should be notified while maintaining confidentiality.
The next step in the control plan is engineering controls. This step includes an assessment to identify opportunities to limit close contact with others. In addition to maintaining at least 6 feet between people, this could consist of touch-free doors, faucets, and time clocks, as well as installing plastic shields or barriers.
Hygiene and sanitation are also an essential part of the control plan.
Multiple sanitizing stations will encourage and make it more convenient for workers to wash their hands often.
Sanitation protocols for daily cleaning and sanitation of worksites and high touch areas should be developed following CDC guidance.
In addition to the prevention controls addressed above, other administrative controls and measures are needed, such as proper communication and training that is easy to understand for all workers. It's important to factor in literacy level and spoken language. Simple posters in different languages placed in high traffic areas offer helpful reminders.
Additional administrative controls include:
Reviewing leave and sick policies. It may be necessary to modify existing policies to incent workers to stay home if sick.
Promoting social distancing. This may be accomplished through smaller crew sizes or staggered shifts and breaks. Cloth face coverings may be an option when distance is not possible.
As part of the hazard assessment, consider whether personal protective equipment (PPE) is necessary. Workers may need PPE, such as gloves and face and eye protection when cleaning and disinfecting. When PPE is required, provide appropriate training to ensure it is used properly, and consider what additional hazards may be created by poorly fitting PPE in the work environment.
As essential operations, agribusinesses should follow the CDC's Critical Infrastructure Guidance as well as guidance from regulatory bodies such as the Food and Drug Administration. Additionally, owners and operators should work directly with appropriate state and local public health officials and occupational safety and health professionals. For additional information and helpful resources, visit our COVID-19 resource page or contact a member of our Agribusiness team.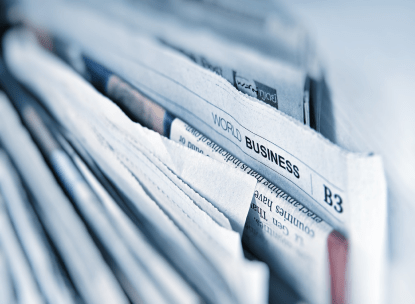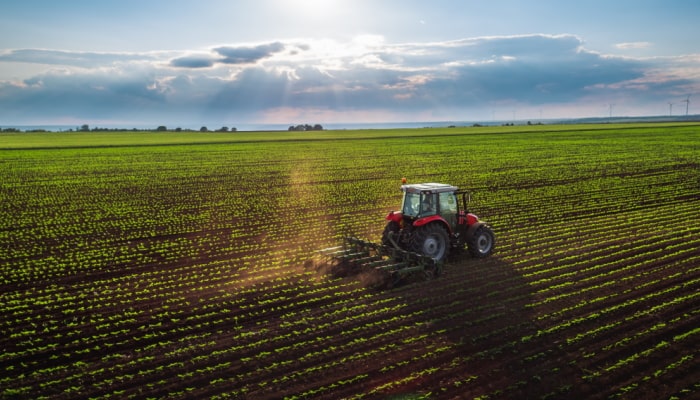 Electric Vehicles Face Hurdles in Agriculture Industry
Electric vehicles (EVs) continue to make headlines, and with recent federal rebates, commercial EV sales have dramatically increased. However, concern continues to center around the slow adoption of...