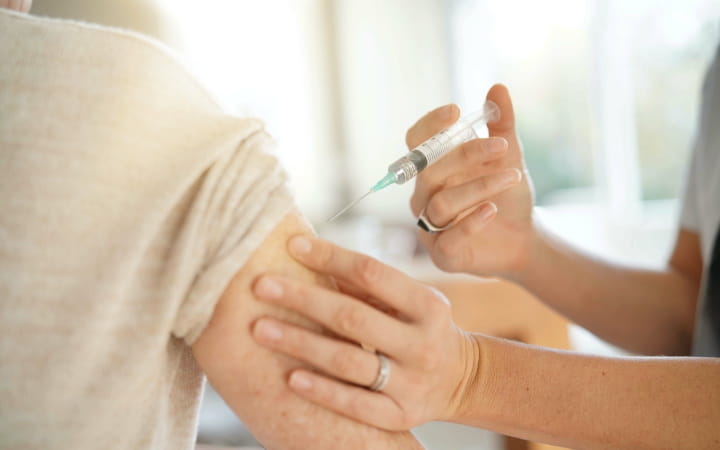 DELETE / NOT USED
As background, in September of 2021President Biden announced a sweeping plan to drastically increase the then stagnant vaccination rates by invoking the power of the Department of Labor's Occupational Safety and Health Administration (OSHA) to mandate that large employers (those with 100 or more employees) make it a requirement for their employees to get vaccinated or, alternatively, produce a negative test result on at least a weekly basis prior to entering a physical office of the employer. Since that declaration was first issued, employers and employees alike have been eagerly awaiting further instruction on how this will apply to them both from a logistical and monetary standpoint. Pertinent considerations have included, but are not limited to, who would be responsible for paying for COVID-19 testing as per the mandate, whether employees who work exclusively from home would be exempt from the requirement to get vaccinated, how would companies "count to 100" employees, how will this affect employers that have already implemented their own vaccination policies, etc.
Many of these concerns have now been addressed via the issuance of the long-awaited OSHA Emergency Temporary Standard (ETS) with its corresponding FAQs. The FAQs released by OSHA address many of the practical questions employers will have about this requirement and we highly encourage employers to read them to obtain a better understanding of how the ETS will apply to them. Importantly, as of this morning the Biden Administration formally stated that large companies should ensure that their workers are fully vaccinated by January 4, 2022 in order to comply with the ETS. OSHA estimates that these measures will apply to over two-thirds of the private sector workforce, ensuring that millions more are vaccinated by the new year. Additionally, in some states and territories (those with OSHA State Plans) the ETS will apply to public sector workers employed by state and local governments, including educators and school staff members. While the ETS does not require companies to pay for COVID-19 testing or facemasks, employers may have to do so in accordance with certain laws, regulations, or collective bargaining arrangements.
Employees will be considered fully vaccinated under the ETS if they have received a single dose of the Johnson & Johnson vaccine or two doses of either the Moderna or Pfizer vaccines. As per 4.E of the OSHA FAQs, the definition of a fully vaccinated individual has not been redefined to include booster shots and additional doses.
The ETS also requires employers to do the following:
Determine the vaccination status of each employee, obtain acceptable proof of vaccination status from vaccinated employees and maintain records and a roster of each employee's vaccination status.
Require employees to provide prompt notice when they test positive for COVID-19 or receive a COVID-19 diagnosis. Employers must then remove the employee from the workplace, regardless of vaccination status; employers must not allow them to return to work until they meet required criteria.
Ensure each worker who is not fully vaccinated is tested for COVID-19 at least weekly (if the worker is in the workplace at least once a week) or within 7 days before returning to work (if the worker is away from the workplace for a week or longer).
Ensure that, in most circumstances, each employee who has not been fully vaccinated wears a face covering when indoors or when occupying a vehicle with another person for work purposes.
Myriad companies that were strongly considering implementing a vaccine mandate or surcharge sans government directives, particularly in the wake of Delta Airlines' early adoption of a surcharge penalty for the unvaccinated, will likely work swiftly to implement the administrative policies that they have been crafting in relation to the vaccine now that OSHA's guidance has been released. Since Delta's announcement several months ago, numerous major companies have followed their lead. Conversely, many large employers have not been interested in the idea of enforcing a universal vaccine mandate for their workforces, choosing instead to wait until the government further weighed in with a formal requirement before acting. Now that OSHA has done just that, these large employers will either have to adopt the policies outlined in the ETS or face hefty fines for non-compliance. "Serious" OSHA penalties typically equal $13,653 per violation and only get steeper from there if the infringements are willful or repeated. Although, it should be mentioned that while the ETS establishes minimum standards for employers to combat the COVID-19 pandemic as it pertains to vaccine requirements, employers are certainly permitted to implement enhanced internal measures if they so choose.
OSHA has initiated a 30-day public comment period and is inviting comments on any aspect of this ETS and whether the ETS should become a final rule. We will continue to monitor the situation for any updates and provide further guidance as applicable. For additional support you may contact your AssuredPartners Account Manager or Sales Executive. Employers may wish to consult with Labor/Employment counsel to ensure that their labor practices are consistent with the ADA, GINA, and EEOC guidance.
Additional Links:
Disclaimer: What follows is breaking news about President Biden's COVID-19 vaccine mandate, the subsequent DOL/OSHA guidance about the requirements, and the process to comply. How this information applies to your company and how your organization goes about complying with this mandate will be a robust discussion for your organization to review with your HR professionals, Labor/Employment counsel, as well as any other leaders and front-line managers. AssuredPartners cannot provide legal advice nor can we replace the review of your own labor and employment counsel. Thank you.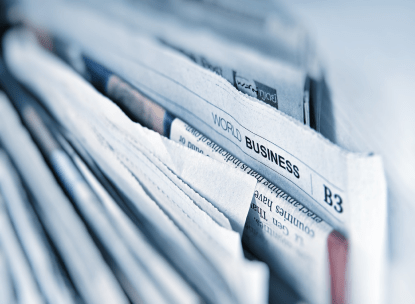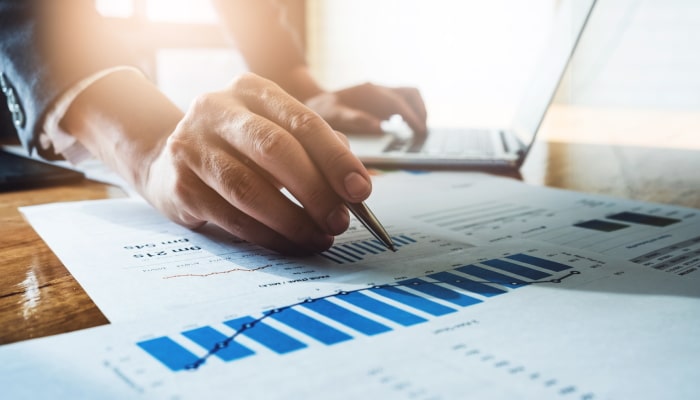 2024 PCORI Fee Amounts Announced
As per Notice 2023-70, the IRS is adjusting the fee that insurers or self-insured health plan sponsors will pay to fund the federal Patient-Centered Outcomes Research Institute (PCORI) trust fund for...