assuredpartners announces leadership changes in west region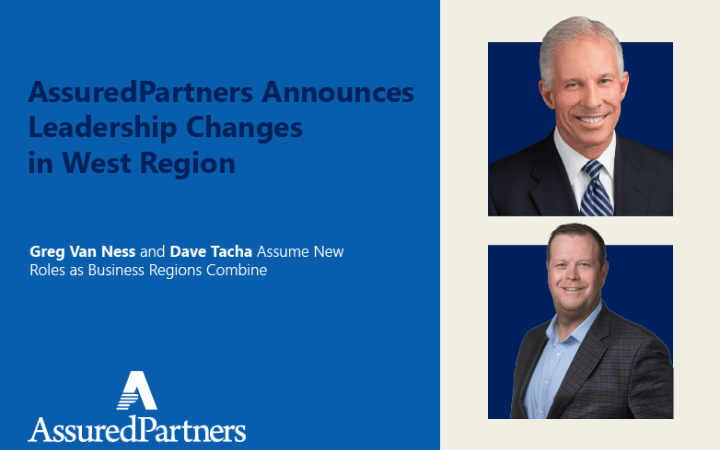 AssuredPartners Announces Leadership Changes in West Region
ORLANDO, FL – January 3, 2023 – AssuredPartners ("AP") is pleased to announce leadership changes within their West and Mountain West Regions. Effective January 1, 2023, former West Regional President, Greg Van Ness, has been named President of Leadership Acceleration. In this new role, he will focus on the training and development of emerging leaders in collaboration with the organizational development team. Since November 2019, Van Ness has been an integral part of AssuredPartners' growth and success in his leadership of AP West and plans to continue that same enthusiasm for growth in his new position.
"I've found that when leading by example and placing passion for people as high as desire for results, great things can happen and probably will," Van Ness said. "That's why effective leaders matter, and why I'm honored to assume this new role as President of Leadership Acceleration."
Greg will report to AP Chief Human Resources Officer, Ofa Stead, who expressed, "Greg is not only a trusted and engaged leader, but a true mentor for all of those on his team. He has a demonstrated passion for helping others reach their highest potential and has been vital to AP's success in the West region. I am excited to see him continue to inject that passion throughout our organization in this new role."
In this transition, AP will merge current Mountain West and West Regions into one West Region under the leadership of Dave Tacha. Tacha joined AP through the acquisition of Sisk & Co. in 2015. He has worked in the insurance industry for over 25 years and has a background in commercial property and casualty risk management specializing in the energy, oil, and gas sector. Tacha took over leadership of APCO in 2018 and was named Regional President of then newly formed Mountain West Region in 2020.
Tacha said, "With both Mountain West and West regions coming together, it's such an exciting time for AP. This newly expanded region will only create greater opportunities for our esteemed partners, as well as our dedicated teams. To be given the opportunity to lead such a valued, dynamic part of the organization is something I'm really looking forward to."
In his expanded role, Dave will continue reporting to AP President, Randy Larsen.
"I'm eager to see both Greg and Dave take on these challenging new positions," Larsen stated. "Greg will lead a segment that is key to our future success, and Dave's new combined region will be one of the largest retail regions within AssuredPartners. I could not be more confident that both Greg and Dave will be instrumental in our growth as we move onward and upward."
ABOUT ASSUREDPARTNERS, INC
Headquartered in Orlando, Florida, AssuredPartners is a full-service insurance broker providing commercial insurance, risk management, employee benefits through consulting and services. With over 9,200 employees located in offices throughout North America, London, Belgium, and Scotland, AssuredPartners is in the business of building relationships. While cementing powerful, lasting relationships built on trust earned from working openly and honestly with our partners. That's what we call, Power through Partnership. For more information, call 513-624-1779, email jamie.reinert@assuredpartners.com or visit www.assuredpartners.com.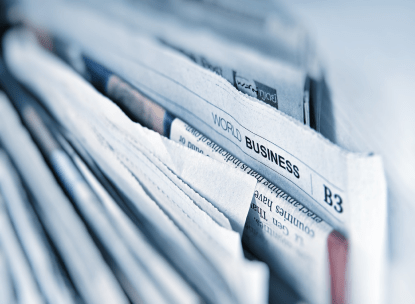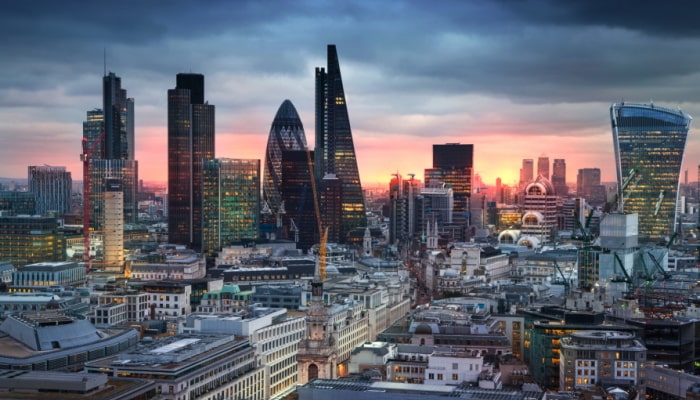 AssuredPartners Announces the Acquisition of Romero Group
AssuredPartners, a leading insurance broker in the United States, UK and Ireland is pleased to announce the acquisition of Leeds-based Romero Group, which includes Romero Insurance Brokers Limited,...