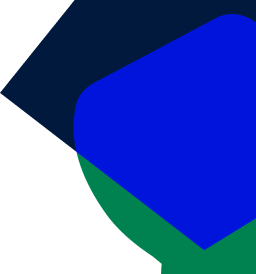 Construction Insurance
Our Construction & Surety team has decades of experience managing risk for construction businesses across the nation.
Segments Served
Having the right solution for construction and surety is part of who we are. Partnering with our network of carriers, we are able to offer access to the best products and solutions in the industry for an array of business segments.
We are proud to service clients in the following industries:
General Contractors (Residential & Commercial, Public / Municipal and Private)
Property Developers
Trade Contractors
Carpenters
Environmental Contractors
Aggregates / Mining
Civil Contractors
Bridge Builders and Painters
Plumbing / Piping

Mechanical Contractors

Marine Contractors

Electrical / Data

Masonry

Paving

Concrete

Tilt Wall
Excavation/Site Utilities
Tunneling / Boring
Interiors / Drywall
Steel Erection
Railroad Contractors
Landscape Contractors
Foundations
Roofing Contractors
Products
While we have access to a variety of products for our construction and surety clients, a few of our specialty coverages to mitigate risk include:
General Liability
Property
Umbrella/Excess
Auto
Equipment
Cyber
Workers Compensation
Builders Risk
Inland Marine
Wrap Up / OCIP / CCIP
Captives (Group, Micro, Single Parent)
Business Interruption
Professional Liability
Directors & Officers
Errors & Omissions
Subcontractor Default Insurance
Construction Services
The construction industry faces a variety of challenges including:
Changing Regulations
Skilled Labor Shortages
Evolving Insurance Environment
Technology Adoption
Safety Compliance
AssuredPartners provides vital services designed to protect and educate members of the construction industry and mitigate their risk. A few of those services include:
Our coverage and program reviews feature:
A review of the existing policy to verify exposures, coverages, policy forms, accessibility, frequency of review / updates, and that the employees, managers, and leaders are understanding of coverage
Identification of gaps in existing policy and procedures
An experienced risk manager assisting in policy and procedure development utilizing best practices
AssuredPartners provides clients with software that helps them save time, improve safety and compliance, lower their risk and save money. The software includes:
Incident Tracking
Safety Data Sheets Tracking
Job Description Creation and Return-to-Work Programs
Workplace Safety Best Practices
Training and Education Tracking
Behavior-Based Safety Programs
Certificate of Insurance Tracking
Audit Tracking
OSHA Reporting Capabilities including 300 Log Maintenance and 300A Forms
Loss runs can be difficult to interpret, we can help your internal staff by tracking claims and reporting data in a more logical manner. We will review your claims history to look for trends. With this information, you can put plans into place to address the issues causing a majority of your claims.
Auto fleets can be a source of claims and large liabilities. Our team will work with you to implement a safety program that will help to reduce claims and protect your bottom line.
Insurance carrier partners often have a great deal of information that can be valuable to operations. Our risk management team will assist in deploying the most useful information and services offered by your carrier partner. In combination with the carrier teams, we will coordinate, review and assist in developing strategies to strengthen your carrier relationship and drive better loss and underwriting results for your company.
Analysis and recommendations for contract revisions on both prime and subcontracted work, with a special focus on indemnification and insurance specifications will be provided.
We will assist you in exploring various vendors to implement a procedure to verify that your subcontractor certificates are current and meet your contractual requirements.
Our risk management team provides a variety of different services including:
Safety and Loss Prevention Meeting Coordination
Chemical Inventory Analysis
Collateral Negotiation & Monitoring
TPA Services & Management Review
Safety Program Gap Analysis
Ergonomic Assessments
Loss Analysis
Loss Prevention Marketing Report
Our team will give you a detailed look at what impacts your workers compensation mod and implement a plan to reduce it over time.
With our EMR Forecasting, you'll get an accurate projection of next year's mod months in advance so you can prepare budgets and include accurate numbers in your bids.
Our loss prevention specialists can conduct announced or unannounced visits to job sites to review policies, procedures, and execution of plans including mock OSHA and DOT audits.10-hour and 30-hour OSHA training classes are available for you and your crew.
Our team of surety specialists are true partners and trusted advisors to clients in all 50 states. We leverage our relationships to help clients with both their routine and complex bonding needs.
For more information, please visit our Surety Bonds page.
Construction Blog