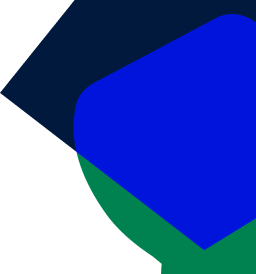 Areas of Expertise
Our senior living team is always ready to serve with a wide range of insurance and risk management programs designed to protect and educate.
Our Senior Living Practice is actively involved in the industry and stays informed of the issues facing the Senior Living Industry. From consolidation and regulation to fluctuating consumer demand and service delivery, our team is always ready to serve with a wide range of insurance and risk management programs designed to protect and educate.
Our collection of risk management best practices encompass years of research and experience and provides an excellent guideline for teaching risk prevention methods to nursing home industry professionals. We offer a variety of solutions, such as on-site clinically and environmentally accredited educational programs to raise awareness among your staff on managing risks.
We also partner with our nursing home clients to provide:
Help improving CMS five-star ratings
State Survey Preparation (SPA)
Risk assessments and action plan development
Clinical and environmental CE programs
Adverse event management (quick response)
Mentoring programs for clinical leaders
Quality assurance training
Behavior and dementia program training
Wound care program development
Assisted living residents and providers face new opportunities, as well as new challenges, due to the ever-changing environment surrounding healthcare reform.
We provide a variety of education to help leaders and staff to advance their understanding on how assisted living improves the overall quality of life for residents and their families. Our products and services are designed to help protect and educate, as well as reduce clinical and environmental risk through methods like:
Risk assessment
Clinical risk training
Adverse event management
Clinical leadership mentoring
Behavior/dementia health programs
Wound care programs
Documentation standards training
Quality assurance programs
The Independent Living Philosophy supports the concept of consumer control that people with disabilities should be involved in managing their own needs and have equal opportunity over decisions concerning how to live, work, and be active in their communities. Independent living providers must assess the needs of participants and deliver appropriate services that support this philosophy allowing tenants some control over their care program and freedom to be independent.
Our services for independent living providers are designed to measure how effective housing and environmental controls assist tenants in achieving their goals and offer improvements where needed. These specialized services include:
Assessments
Education
Customized consulting
To ensure that adult day care programs meet client preferences, as well as standards and regulations, your staff should be highly trained in a variety of areas, including assessments, how to safely prepare and administer medications, clear and consistent communication, and documentation, and group activity development and implementation to engage clients and improve safety and quality of life. Adult day care benefits participants best when they are involved in the experience and when their social, recreational, and rehabilitative needs are met.
Enhance your outcomes with these services:
Assessment
Behavior programs
Activity development
Education
Documentation training
Customized consulting programs
Keeping up with standards and regulations for home healthcare organizations means continually promoting compliance, safety, and quality of care surrounding all services offered to their clients. We offer a variety of services to assist you with meeting these goals, including:
Compliance & regulatory assessments
Education in elements of performance and risk trends
Customized consulting programs
Senior Living Blog