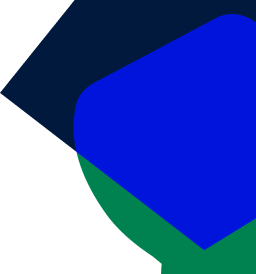 Products & Services
Customized specifically to meet the needs of the ground water industry.
The AP Groundwater Solutions team offers a variety of products and services customized specifically to the needs of the groundwater industry. Our specialties include:
Protecting your injured workers and protecting your bottom line are the same thing. Reliable, dependable, affordable work comp is no happy accident—it requires purposeful design and discipline. Our team has intelligently designed the NGWA's Water Well Shield workers compensation insurance to protect your injured worker, protect your profitability, and protect your success. No matter what state, no matter what your ground water business we have designed the exclusive NGWA Water Well Shield work comp program to save you real money.
Have injuries caused you to pay WAAAY more than you should? (Is your Experience Modification Rate above a 1.0)?
Our proven proactive work comp solutions will help you regain control.
Do you want to better protect your low premium, your safe employees, and your bottom line?
Our "Strategic Work Comp Planning" and "Injury Regulation" will help you defend and improve your already strong Work Comp position.
Does your company pay more than +$200,000 of Work Comp Premium each year?
We can establish your company's own, private work comp insurance—and dramatically alter your insurance destiny.
Is Water Well Shield only available to NGWA Members?
We can insure ANY business related to the groundwater industry with Water Well Shield insurance, NGWA member or not.
Drilling has always had risks as unique as your equipment—and our team at AssuredPartners has ways to insure things typically not covered by regular insurance. Equipment lost down-hole, collapse of well, and many other things exclusively negotiated by our experienced professionals that are unavailable to typical agents. We have made many of these standard as part of the Water Well Shield insurance for the NGWA.
Water Well pump installation, service, and repair is pretty straight forward—except when it's not. Residential pumps are one thing, deep municipal wells and large agricultural are quite another. And just like drilling wells, servicing wells and pulling pumps requires insurance designed to perform when it matters. We know the many insurance 'gaps and traps' that can leave pump and water system contractors without coverage when things go horribly wrong. Most importantly, our team has insurance solutions for your continued success.
Simple geoprobing and soil sampling, injections or vapor extraction, remediation and hazardous material cleanup, or monitoring wells and dig-haul removal services. "Environmental" can mean a lot of things in a lot of places. We understand this and will design your liability, pollution, professional, auto and excess insurance to protect you, AND, meet the contractual MSA requirements of your most valuable customers.
Whether you're just drill Geothermal loop fields or you are a turn-key operation that provides grouting, manifolding, piping, and heat pump installation, we have designed Water Well Shield insurance solutions with you in mind. The municipalities, large mechanical and general contractors that you probably work for have risks and demands that are unique to you.
Interestingly enough, many insurance companies are more concerned about drilling horizontally than vertically. Whether you drill small utilities, large pipelines, or are using HDD technology for exploratory purposes, our team at AssuredPartners already insures other HDD drillers like you.
Whether you just drill cathodic holes one after the other, or if your company is a turn-key operation that installs and hooks up the entire system, we have designed the Water Well Shield insurance program with you in mind, just how we have for other oil, gas, and pipeline service contractors.
At AssuredPartners, we know that many, many groundwater drillers and related businesses have one foot in the oil & gas industry. If you are hauling water, drilling surface casing, building pipelines, cleaning up spills, or renting tools and equipment to the oilfield, we will help you fulfill your special MSA requirements, higher limits, ISNetworld, H2S training and so forth. Yes - this too is part of the NGWA's Water Well Shield insurance!
Just as you have worked to hone your craft and perfect your service and delivery system, so have we. Our team of ground water industry experts strives to provide superior knowledge, innovation and attentiveness when it comes to servicing our professional services clientele. No matter your company, our initiative is to procure the best insurance terms possible on your behalf.
Environmental or pollution liability has never been more necessary than today. It encompasses many, many things, including past or ongoing activities and manufacture, use, release or threatened release of a substance that can adversely affect the environment and/or human health. We have access to a multitude of insurance markets and insurance partners that provide environmental and pollution liability insurance and we deliver the most comprehensive coverage at competitive premiums.
Professional Liability protects you against claims due to errors & omissions. If you provide professional, consulting, design, or engineering services, then professional liability is likely the cornerstone of your liability insurance. Likewise, AP's outstanding professional liability offerings are central to everything we do.
Contractors professional liability is of equal importance these days. Most especially with geotechnical and environmental centered companies. However, even the smallest of drillers and water pump installers may need it. AssuredPartners and the NGWA's Water Well Shield insurance can accommodate this and dovetail it with the rest of your liability insurance package.
There is a renewed focus on manufacturing in America, so it may be time to revisit your insurance and risk management coverages. A labor-intensive industry like manufacturing is exposed to many risks, often out of your control, including:
Product safety
Workplace accidents
Employee-related issues, such as productivity, training, turnover and outsourcing
We believe in American manufacturing, and we're experts in the field. Your investment in your employees, products, infrastructure and facilities is worth protecting. We design policies and protections to secure your manufacturing business and keep it productive.
Our Water Well Shield insurance has access to a variety of insurance markets that provide products liability insurance for the groundwater industry.
Property is possibly the most neglected and misunderstood piece of business insurance. And given a bad set of circumstances, the results can be devastating. You can trust our Water Well Shield insurance to properly cover your buildings, inventory, machinery, tools, and mobile rigs and equipment.
Don't take a chance on leaving it up to an ordinary property and casualty policy or agent to cover your property needs - you have too much at stake!
Today's world depends on technology for creating, sharing, and communicating. But the technology that we rely upon daily also makes us vulnerable to cyber-attacks and privacy breaches that can result in expensive out-of-pocket expenses…and damage to your reputation. We are your source for defending your company's cyber risks.
Even the best run operations are forced to deal with an unfortunate incident or injury on occasion. When this happens, we work directly with adjusters and claim managers to advocate your best interests. We have the knowledge and experience to assist you in managing and reducing the severity of insurance claims. Our team of insurance professionals has served the groundwater industry for years, building on a reputation of integrity and service.
While not every risk can be eliminated, most can be mitigated in order to reduce the likelihood of an accident or to lessen the severity. The result is better performance and a direct benefit to your efficiency and your bottom-line.
When you operate safer, you're also a better risk to insurance carriers, and that can lead to better coverage, better premiums, and better profitability.
Our risk consulting services apply specialized knowledge and techniques to proactively identify hazards, improve compliance with DOT, OSHA, and MSHA regulations.
Blog