Who We Are
At AssuredPartners, we focus on relationships. By pooling resources, skills, and knowledge, we work together to achieve a common goal.
Our growing partnership of leading regional and local independent insurance businesses provides trusted advice, support, and strategic guidance, leveraging our combined expertise and resources.
When individuals and organizations come together, they become stronger than they could be alone. We cherish the idea of unity as working together can lead to greater success.
That's what we call Power through Partnership.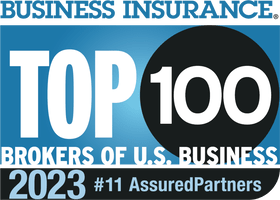 11th Largest Broker in the U.S.
AssuredPartners is one of the fastest growing insurance brokers in the U.S., exceeding more than $1 billion in revenue since our founding in 2011.

We're proud to be the 11th largest broker of U.S. business as ranked by Business Insurance in the July 2023 edition, featuring the "100 Largest Brokers of U.S. Business" (based on 2022 revenue).
AP In the News Blog