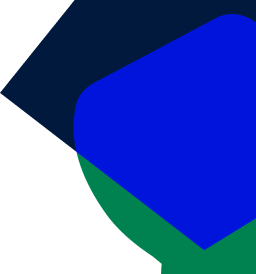 Products & Services
Customized for Iowa Employer Coalition members and specially designed to help employees make smart decisions.
Iowa Employer Coalition Plans Drive Behavior
Developed using proven strategies of behavioral economics, this refined health plan portfolio is designed to engage your employees, enhance understanding and help them make smarter choices.
Health Plan Options
Administered by Wellmark® Blue Cross® and Blue Shield®
Most employers are familiar with two kinds of health plans: traditional plans, complete with various cost-sharing strategies, and high-deductible health plans (HDHPs) that require employees to pay the full cost of care until they meet their deductible. To help employees make better choices and understand the true cost of health care, the Employer Coalition offers two types of plans: an HDHP, and a new option we're calling the modified-traditional plan. With the modified-traditional plan, employees have more responsibility than with a traditional plan, but not as much as with an HDHP. You can decide between the two plans based on how much financial and decision-making responsibility you feel your employees are ready to take on.
LESS EMPLOYEE
RESPONSIBILITY

TRADITIONAL PLAN
(Not included in Employer Coalition portfolio)
Highest premium, lowest deductible
Includes copays, coinsurance, deductible and OPM
Few built-in strategies for guided decision making
MORE EMPLOYEE
RESPONSIBILITY
MODIFIED TRADITIONAL PLAN
Mid-level premium
For high-value services like office visits and prescription drugs, a copay is included. For other services, employees pay the full cost
Eliminates deductibles and coinsurance, so employees only work towards one number: their OPM
Discourages use of low-value services like high-cost imaging and out-of-network care
MOST EMPLOYEE
RESPONSIBILITY

HIGH DEDUCTIBLE HEALTH PLAN
Lowest premium, highest deductible
Employees pay all costs until they reach their deductible
Employees need to track spending throughout the year
Helps employees understand the true cost of care
Pairs with a health savings account

All plans include pharmacy coverage with built-in cost containment. BlueRx Value PlusSM is a closed formulary that helps control costs while still providing employees with access to the most clinically effective — and cost-effective — prescription medications. Your employees will have coverage for generic medications, as well as a broad selection of preferred and non-preferred brand-name drugs. And, a three-tiered cost share system will drive informed decision-making.
Administered by Wellmark® Blue Cross® and Blue Shield®
With comprehensive coverage and a broad network of providers, a Blue DentalSM plan is an excellent benefit to accompany your employees' health care coverage and round out their total rewards package. Choose from our single-tier or dual-tier networks.
Administered by Avēsis Vision
Vision care is an important component of health care: As many as 75% of Americans use vision correction, including 91% of those age 55 and older. By including a vision benefit from Avēsis in your total rewards package, you'll help your employees with a common health care expense and improve their overall quality of life.
Administered by Guardian
Benefits such as life and disability offer employees important financial protection. And voluntary benefits, such as accident and critical illness, play an essential role in supporting employees' well-being, while allowing them to personalize their benefits to meet their specific needs.
When you add voluntary benefits from Guardian, you receive personalized and tailored solutions that help you attract and retain employees. And with more choices, effective communication, and simpler management, you're also helping employees and strengthening families.
Blog