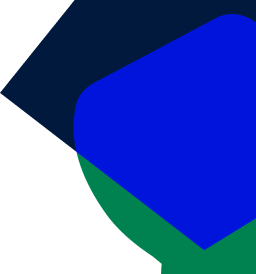 Services
Explore our specialized services for the senior living industry.
Click on the headings below to explore our services for the senior living industry.
Our accredited education is designed specifically for senior living organizations and is approved through the American Nurses Credentialing Center's Commission on Accreditation. Our staff are happy to serve as on-site guest presenters, but the courses can also be used for self-instruction.
Frequent course topics Include:
Avoiding Unplanned Re-Hospitalizations
Behavior Management
Customer Service for Direct Care Providers
Root Cause Analysis
Today's Documentation, Tomorrow's Defense
Contact us to conduct classes as part of your senior living post-survey requirements.
Senior living operators do not plan for a claim or lawsuit. Pro-active planning includes developing special handling instructions to ensure that carrier adjustors communicate according to your expectations. Should a claim arise, our team interacts with your designated team and prioritizes any reported claim.
We commonly engage with insureds, adjusters, and defense counsel in strategic discussions on how best to respond to a situation, including settlement discussions.
We ensure that our clients are always aware of the status of their claims and why, including settlement proposals
We strategically and tactically manage claim exposures that potentially exceed coverage limits with defense counsel and carrier, e.g., settle within limits when a claim appears to have exposure beyond stated policy limits.
For executive risk, our in-house legal team provides direction in management, human resources, litigation, and transactional law in senior care and housing. We assist with employment practices, hiring and termination, and labor issues. In conjunction with the claims team, we interact and advocate proactively with clients, adjusters, experts, and defense counsel. Clients often call on us proactively as events develop to triage the situation with the client, local counsel, and adjuster.
Captive programs and other risk-financing approaches have been available for many years. They can range from small and simple to large and complex, and they've helped assist many operators in managing their costs related to general and professional liability. Today more than ever, they've become a fitting and affordable choice for many senior living organizations.
Our captive management services successfully integrate and coordinate captive insurance and alternative risk programs. Our risk management consultants, claims administrators, counsel, and brokers work closely to add value to your captive insurance strategy and deliver the risk management and insurance control you seek.
As your strategic planning partner, we'll help you design a new captive or improve your existing program.
One of the significant advantages of partnering with us is that we specialize in senior housing. Loss prevention personnel routinely visit our clients' locations and monitor claims activity. From these two aspects alone, we have developed insight into common losses and can assist you in taking preventive measures.
We start with a historical analysis of loss experience over time to establish trends. This helps us discuss organizational goals and the intervention strategies to support them. Further conversations will evaluate existing risk management support and necessary additions to current structures. We can then implement an action plan based on our experience and intellectual capital to help you reach your current and future goals.
OSHA continues to be a factor within the senior living industry. Our team can offer assistance in policy review and education to help mitigate exposure to fines and penalties.
Our loss prevention consultants also coordinate carrier loss control services to ensure we aren't duplicating agendas. Some programs our carrier partners provide are comprehensive and include an understanding of client policies and procedures. We take great care to ensure we save your staff's time.
We partner with clients to evaluate clinical and environmental compliance with regulations that allow your facility to prepare with your staff and correct noted deficiencies before receiving an official evaluation from the state. These tools have helped many clients avoid unnecessary fines, decreased reimbursement, and negative impact on the 5 Star system that can cause negative publicity.
Quality assurance performance improvement (QAPI) teams throughout the senior living industry are responsible for developing and enforcing practices that deliver the best overall quality of care for residents. These standards must be centered around the individuals receiving care and must encompass safety, effectiveness, timeliness, and efficiency, all of which have a direct impact on residents' physical, mental, psychosocial, and spiritual well-being.
Implementing a sound QAPI program can also significantly affect the bottom line for senior living facilities. Proper QA standards can help minimize incidents of medical error, clinical neglect, and other conditions that may contribute to reductions in Medicaid and Medicare reimbursements for care and services rendered.
Our senior living consultants can assess your QAPI team's approach and work with them to improve their skills and knowledge and enhance their level of experience during a 2.5-day on-site training program. The team will learn each step from the initial phase to final documentation by operationalizing actual system shortcomings and solving problems together. In addition, our consultants will assist your leadership team in developing the policy and program to comply with regulations.
We provide a comprehensive report of findings and training needed to maximize QA, ensuring the best possible cost-effective care standards. Our methods will allow your organization to continue to monitor and evaluate the quality of resident care and services on an ongoing basis, resulting in improved performance and reduced instances of non-payment by Medicaid and Medicare.
According to the National Standards for Mental Health Services, behavioral health programs should encompass individual rights and consumer participation in their own mental health care. These concepts are the cornerstone of our behavior and dementia unit training program for senior living facilities.
We believe that achieving excellence in any behavioral health program begins with an in-depth review and assessment of current methods and practices, allowing for the identification of specific areas where training and improvement are needed. Our program is designed to resolve critical issues, enhance activities that improve residents' quality of life, and positively impact resident and staff safety. Implementing our training program has helped many clients decrease their re-hospitalization rate, increase staff retention, and reduce injuries among residents and staff.
If your facility faces pressure ulcer prevention challenges, our wound consulting program can help. We'll provide certified wound consultants to ensure maximum wound healing progress and overall improved care for your clients while reducing exposure to potential penalties and fines and avoiding the implications associated with the Inpatient Prospective Payment System final rules.
Our wound consulting program includes resident assessment mentoring, staff training, and skill competency education, all built on a foundation of established clinical standards.
We'll also introduce physician partnerships, help you develop policies and procedures, assist with equipment management planning, and much more. These elements help establish a positive safety culture, bringing about the improvements that many senior living care facilities need.
Our primary goal is to teach senior living healthcare organizations to concentrate on prevention and take appropriate reactive measures for unanticipated adverse events.
Our on-site risk management assessments engage an enterprise risk management approach utilizing a blend of documentation and clinical observation of staff actions and resident or client responses for all types of care.
During this process, we identify areas of concern and prioritize them. These observations enable us to develop recommendations that proactively reduce ongoing risks and improve policies regarding adverse event response, mitigation, and monitoring activities.
Our on-site risk management assessment approach has helped many of our clients effectively manage their risk exposure and overall financial picture.
One of the most common challenges facing senior living facilities today is leadership retention.
To address this challenge, our specialists have developed a clinical leadership mentoring program that assesses your trainees' knowledge and skill level compared to the targeted skills necessary to be a successful leader. The results of our comprehensive assessment determine the leadership training path, identifying the educational needs required to strengthen clinician capabilities and other core leadership competencies.
Our clinical leadership mentoring program has aided many of our clients in educating their leaders, allowing them to fulfill their leadership roles successfully and increasing overall job satisfaction and leadership retention. We'll work with you to build a custom program around your staffing needs and your budget.
Our on-site emergency preparedness consulting service is available to help your facility build and implement a business continuity plan that uses an "all hazards" approach.
To address all essential functions outlined by standards and regulations and to ensure that your organization's specific needs are met if and when your disaster recovery plan is implemented, our emergency preparedness methodology invokes four major tenants:
Mitigation, Preparedness, Response, and Recovery.
An "adverse event" generally refers to a resident injury resulting from medical management rather than the underlying condition. Such events can often lead to further complications, including infections, resulting disabilities, or prolonged hospitalization.
While risk management and prevention are key in minimizing the potential for such an injury, the ability to respond quickly after an adverse event has occurred is crucial for senior living care facilities. Our quick response program is designed to provide support in these unfortunate situations. You can count on our team to assist with the initial response and incident investigation and provide a support plan to your leadership team. We work with you to improve event management outcomes and minimize the potential severity and associated negative attention.
Senior Living Blog