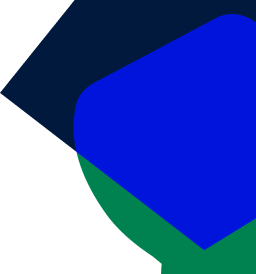 Products & Services
Insurance products & services customized specifically to the needs of Public Entities.
Our public entities insurance and risk management professionals specialize in a variety of products and services customized specifically to the needs of each client. Our service areas include solutions for Employee Benefits, Pharmacy, Retiree, and Property & Causality.
Improving the Way Public Entities Manage Employee Benefits
Any broker can provide you with a benefits package for your employees. At AssuredPartners we are experts in Public Entities who understand the unique challenges facing agencies and schools and we can provide you with custom solutions that are specific to your needs. We will help you take care of your employees while meeting your financial and administrative goals.
In addition to traditional brokerage and consulting services, we offer:
Wellness and Disease Management Programs
Benefit Communication Support
Benchmark Analysis
Data Analytics
Self-funding and TPA Strategies
Other cost-saving solutions such as CompleteCare, a proprietary cost-saving solution
Our experienced team also has access to proprietary group life and disability insurance policies designed specifically for public sector entities.
Our partners understand public sector benefits including formal RFP response, policy language flexibility to meet most negotiated contract benefits, multiple billing options to match different pay periods unique to the public sector, and a claims department staffed by experts in managing dual offset claims.
We have developed preferred PBM relationships and clinical programs to provide your organization with the most savings and flexibility for your pharmacy plans.
Our Pharmacy Coalition is a prescription drug purchasing pool that offers access to deeply discounted pricing and rigorous financial and service performance guarantees for self-funded groups.
Our partnership with EmpiRx Health provides a fully aligned PBM model that manages drug spend by utilizing evidence-based care, proactive engagement and concierge service.
Our Clinical Care Management program, developed with industry leading pharmacists and medical health experts, integrates with your PBM. This program provides an independent, unbiased layer of clinical management by engaging physicians and members directly to ensure that the best possible drug therapies are chosen, based on their clinical effectiveness and overall cost to patients and the plan.
Your Trusted Pharmacy Partners
Our pharmacy team members are experienced professionals with hands-on expertise, specialized training and knowledge to navigate through the complexities in today's healthcare environment.
At AssuredPartners, we offer comprehensive solutions for retirement programs that help your agency maintain fiscal responsibility, while providing valuable services to your retirees. For your agency, we assist in managing your fiduciary responsibilities, reduce administrative burdens and ensure compliance with governmental regulations.
Retiree Consulting
OPEB Liabilities are the second only to Pensions as an Unfunded Liability.
AssuredPartners suite of products has strategies for managing these costs.
Available to Consult on plan design, more cost-effective methods to purchase Rx, and purchase of retiree benefits.
Supplemental Employee Retirement Plan (SERP)
Offers employees the opportunity to retire earlier than anticipated by providing an attractive incentive.
Generates savings through the differential in the retiring employee and new hire salary costs.
Reduces total salary costs, statutory costs, and "right sizes" the organization.
Retiree Payout Solutions
Payouts for accumulated leave, OPEB buyouts, and retirement incentives into a Retiree-Only HRA.
Payouts for accumulated leave, OPEB buyouts, and retirement incentives into a 403(b)/401(a) Special Pay Plan.
415 excess benefits trust.
Early Retiree/OPEB Solutions
Payments in lieu of retiree health insurance using a Retiree-Only HRA.
Defined contribution plan using a Retiree-Only HRA.
Post-employment benefit trust.
From marketing and underwriting, to claims administration and loss control services, our AssuredPartners property & casualty solutions will help your agency effectively and efficiently address your risk management and insurance needs. As an industry specialist, we provide focused, relevant information, leading to fast, effective problem solving and enhanced budget performance.
Our services include:
Workers' Compensation TPA Consulting
Workers' Compensation Managed Care Consulting
Pool Management
Reinsurance Expertise
Safety & Loss Prevention – Active Shooter preparation, OSHA, safety training
Proprietary Risk Management Information System
Proprietary Online Training System
School Safety & Child Abuse Prevention Resources
Blog