assuredpartners announces new agency president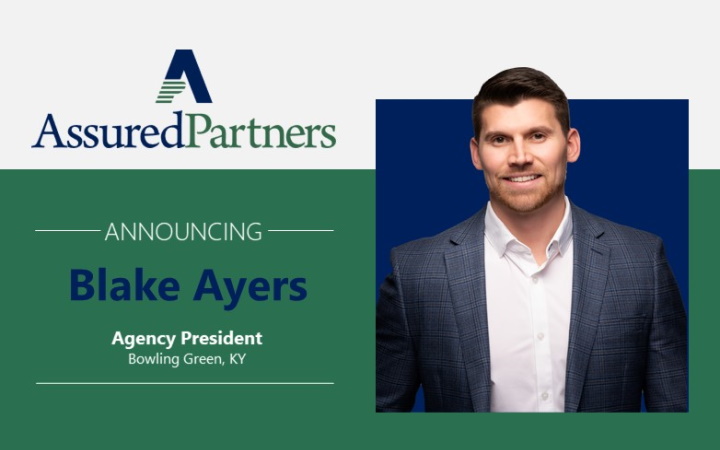 AssuredPartners Announces New Agency President
AssuredPartners Midwest Appoints Blake Ayers Agency President
ORLANDO, FL – March 10, 2023 – AssuredPartners ("AP") is pleased to announce the appointment of Blake Ayers to Agency President of our Bowling Green, KY office effective September 2022. With over a decade of experience in the industry, Blake is well-equipped to lead the Bowling Green office toward even greater success and growth.
In his new role, Blake will be responsible for leading and managing all aspects of the agency's operations, including business development, process improvement, talent recruitment and retention, and risk management. He will also focus on working closely with AP vertical leaders across the country to further establish and bring a fresh vitality to the agency's position in various areas of the industry.
"I am excited to bring a sales and growth-oriented approach to our processes within the agency. If you are willing to put in the effort and apply the right attitude, the sky is the limit. I'm also excited to allow our employees to be engaged with our agency as we give back to our local community," Blake said.
As Agency President, Blake will work closely with AP Midwest Regional President, Corey Freeman. "Throughout his career at AP, Blake has demonstrated a solid commitment to excellence and innovation, especially in the sales space, and we are confident that he will bring these qualities to his new role as Agency President. His leadership style is highly collaborative, and he is dedicated to working closely with our team in Bowling Green and beyond to achieve our shared goals," he said.
ABOUT ASSUREDPARTNERS, INC
Headquartered in Orlando, Florida, AssuredPartners is a full-service insurance broker providing commercial insurance, risk management, employee benefits and personal lines through consulting and services. With 9,200 employees located in offices throughout North America, England, Ireland, Belgium and Scotland, AssuredPartners is in the business of building relationships. Cementing powerful, lasting relationships built on trust earned from working openly and honestly with our partners is what we're all about. It's what we call Power through Partnership. For more information, visit www.assuredpartners.com.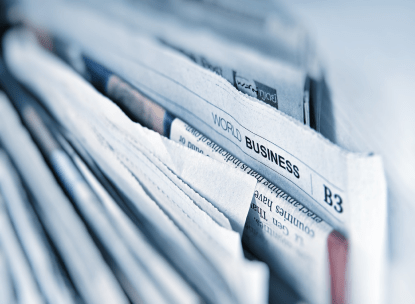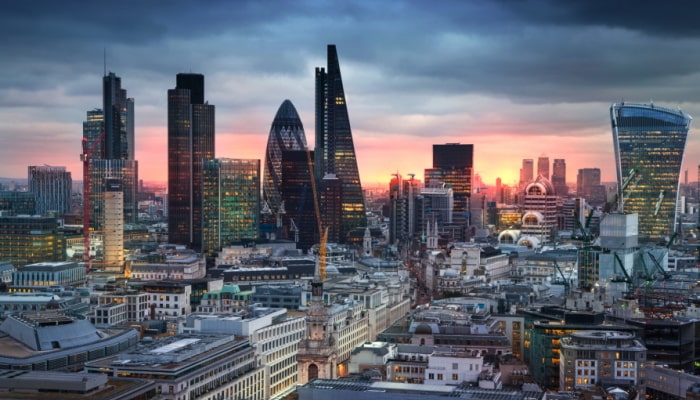 AssuredPartners Announces the Acquisition of Romero Group
AssuredPartners, a leading insurance broker in the United States, UK and Ireland is pleased to announce the acquisition of Leeds-based Romero Group, which includes Romero Insurance Brokers Limited,...