assuredpartners announces promotion of samantha sanfilippo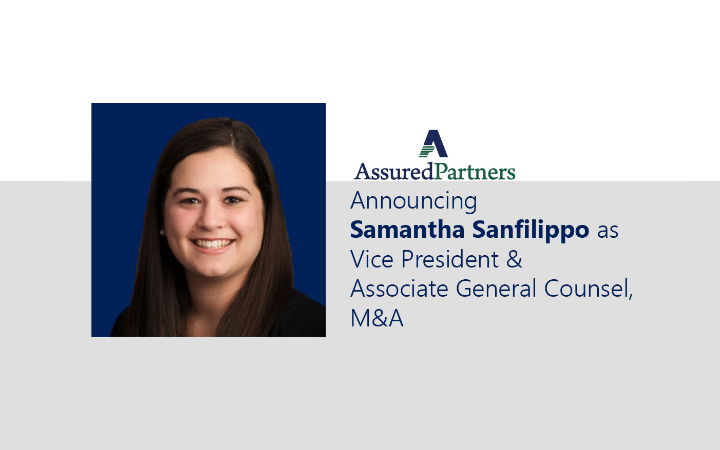 AssuredPartners Announces Promotion of Samantha Sanfilippo
Newly Named Vice President & Associate General Counsel, M&A
LAKE MARY, FL – May 6, 2022 – AssuredPartners, Inc. is pleased to announce the promotion of Samantha Sanfilippo to Vice President & Associate General Counsel, M&A. In this new position, Samantha will lead the acquisition function of the legal department and continue to report to Stan Kinnett, Executive Vice President & General Counsel. Ms. Sanfilippo joined AssuredPartners as Associate Counsel in 2019 before being swiftly promoted to Senior Counsel. During this time, Samantha has assisted AssuredPartners, Inc. in closing over 100 acquisitions.
Prior to joining AssuredPartners, Samantha worked in private practice as an M&A attorney in the Orlando office of Foley & Lardner LLP. She received a Bachelor of Science degree in Political Science and a Bachelor of Arts degree in International Affairs at Florida State University. Samantha then earned a Juris Doctor degree from the University of Florida Levin College of Law.
"I am very honored to step into the new role," Samantha said. "I am excited to continue to work with all of my excellent M&A legal colleagues, the larger business team, and our leadership to help execute on AssuredPartners long-term growth strategy via M&A activity."
Stan Kinnett shares Samantha's excitement for the future growth of AssuredPartners, and he is confident that the M&A legal team will thrive under Samantha's leadership. "Sam is a solutions-oriented deal lawyer and a trusted, business-minded advisor. Her proactive, team-based approach to deal execution will serve her well in this leadership role and help us continue our successful execution of our acquisition strategy."
ABOUT ASSUREDPARTNERS, INC
Headquartered in Lake Mary, Florida, AssuredPartners is a full-service insurance broker providing commercial insurance, risk management, employee benefits through consulting and services. With over 7,500 employees located in offices throughout North America, London, Belgium and Scotland, AssuredPartners is in the business of building relationships. While cementing powerful, lasting relationships built on trust earned from working openly and honestly with our partners. That's what we call, Power through Partnership. For more information, call 513-624-1779, email jamie.reinert@assuredpartners.com or visit www.assuredpartners.com.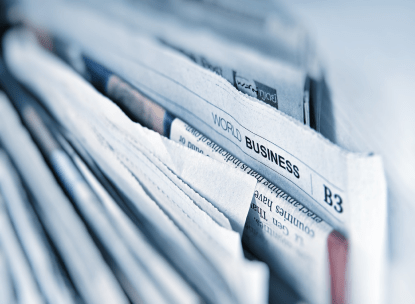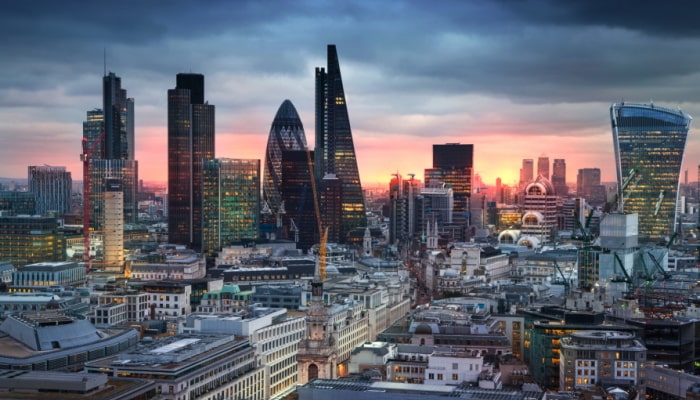 AssuredPartners Announces the Acquisition of Romero Group
AssuredPartners, a leading insurance broker in the United States, UK and Ireland is pleased to announce the acquisition of Leeds-based Romero Group, which includes Romero Insurance Brokers Limited,...