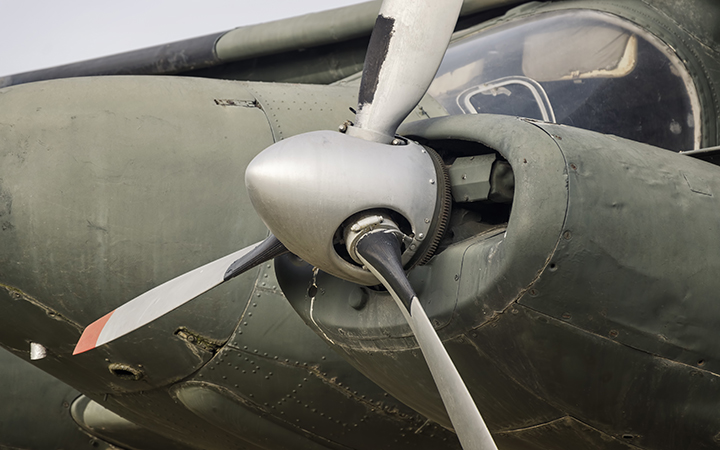 The Challenges and Opportunities of Insuring Warbirds
Nothing can compare with the excitement created by the sound of several WWII vintage aircraft approaching for a fly by. Then, to be able to look up and see the formation as it would have appeared 75 years ago is certainly inspiring and cause for reflection and thanks. It is also cause, if you are an insurance agent, for contemplation of the challenges related to insuring these unique aircraft.
Pilots and Maintenance
Warbirds are old and rare, some being one-of-a-kind or the last flying article of its kind. As an example, for many years 'FIFI' was the only flying B29 in the world. With the restoration of 'Doc,' we now have two flying B29s out of a production run of almost 4,000 units. The pilots that initially flew these aircraft are now in their 90s. The same is true for the crews that maintained them. The warbirds were built for specific missions, including patrol, attack, bomb, and transport with little or no thought to life after the conflict was ended. As such, each aircraft has its own unique issues and requires specific knowledge for piloting and maintenance. 
The original pilots have long left and many of the pilots now flying the warbirds are aging, leaving the roles of available pilots. We are now beginning to train the new generation of future warbird pilots, and most of their training will bear little similarity to anything they have experienced or flown before. Think of stepping out of a Stearman into a T-6 Texan powered by a round supercharged 1340 Pratt & Whitney engine with 600HP vs coming out of a Skyhawk or Cirrus into that same T-6 and then eventually into a P51! Either way, the transition is a big one and needs to be carefully handled by a well-qualified warbird instructor.
On the operations and maintenance side, there are manuals and A&P mechanics with the knowledge to keep these aircraft flying but these people are also becoming harder to find as the knowledge of working with fabric, tube fuselages, V12 engines and round engines seems to be falling out of favor with A&P mechanics now working with composites and modern engines. Parts can also be an issue both from availability (with some parts having to be custom machined) to pricing. Many of the warbirds flying do not fall under the airworthiness of Standard Category but rather Exhibition Experimental, Experimental and Restricted Categories. Some aircraft are even required to provide the FAA an "FAA program letter" advising local FSDO offices where and what dates the aircraft will be in operation.
Warbird instructors are not nearly as plentiful as typical general aviation instructors. In fact, quality warbird or heavy tailwheel instructors are becoming increasingly rare and difficult to find and they themselves are aging, which creates its own problem. Depending on the type of Warbird some require a "Letter of Authorization" aka a "LOA" or even a type rating. This often equates to a lot of specialty training. 
Warbird Uses
There are many uses for Warbirds and often include some of the following:
 Pleasure 
Aerobatic
Formation flying - during an air show requires an accepted formation card
Waivered fly bys - usually at an air show but sometimes at special events
 Air show static display
Air show aerobatics - must have appropriate aerobatic card
Scenic flights - if the aircraft is experimental or restricted then the operator must fall under the FAA rides program
Pilot training
Liability Limits
Under the topic of insurance, many of the warbird owners are people of considerable means and protecting them can be a challenge. Adequate liability and hull limits may or may not be available or affordable depending on: 
 Type of warbird
Liability limits desired
The pilot's experience
Use of the aircraft
Insured Values
An entry level warbird can be purchased for less than $150,000 while others can easily go from $1,500,000 to over $6,000,000. This creates an additional problem of knowing exactly how much a warbird is worth, especially if it is a rare make and model. With values sometimes being so high, many underwriters are unable to consider a risk on a 100% basis, but instead need to take only a portion of the risk, leaving the broker to place the balance of the risk with one or more additional carriers (quota share). The same problem with liability limits exist, as the typical $1,000,000 per occurrence with $100,000 per passenger for warbirds is far from adequate and often necessitate the need for an excess liability policy or a quota share placement.
Fortunately, there are a few underwriters engaged in the warbird community who have a good understanding of warbird aircraft and the special underwriting consideration that goes with them. The insurance companies need to understand warbird insurance does not stop with underwriting. Their adjusters need to be educated on warbird aircraft, which is far different than other general aviation aircraft. All of us in the industry, from brokers to underwriters to adjusters, must now take the time to mentor and grow the new breed of Warbird brokers, underwriters, and adjusters. 
AssuredPartners Aerospace has a team of aviation specialists experienced in navigating the insurance marketplace for warbirds. To learn more or for help understanding the coverage recommended for warbirds, contact AssuredPartners Aerospace.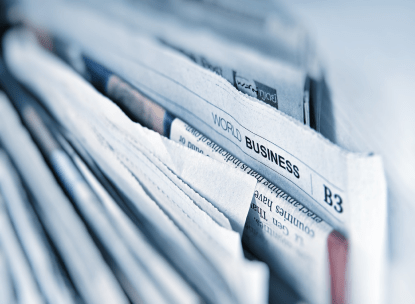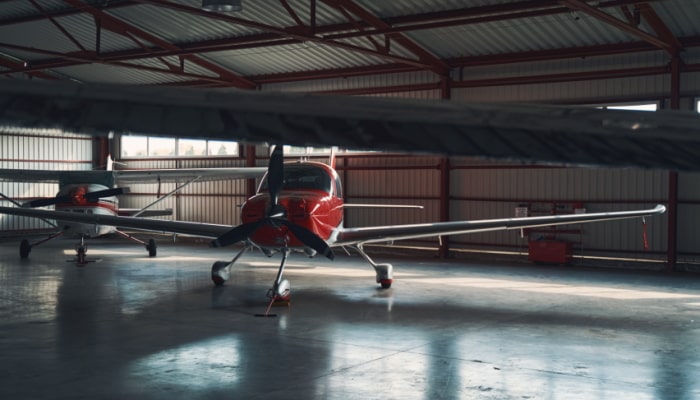 Be Careful When Insuring Your Two Aircraft With Two Different Insurers
You own two aircraft and got a better insurance deal insuring each one with a different insurer. While this may seem logical and benign, there are negative insurance consequences in doing so that you...