winter safety: preventing a roof collapse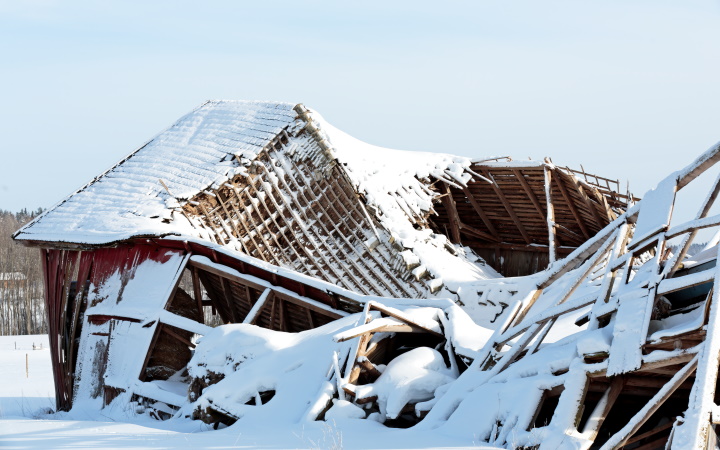 Winter Safety: Preventing A Roof Collapse
Harsh winds, the stress of freeze-thaw cycles, and the weight of the snow can affect a roof's structural integrity. Damage can range from a leak to a roof collapse – and it's the last thing your agribusiness operation needs when winter weather conditions become severe.
Buildings may be more susceptible to damage due to the following:
Poor drainage, which allows water to accumulate near the foundation
Icicles at the roof's edge and ice dams in roof valleys can cause additional load and water damage
The location of windbreaks can put the building within the "snow catch zone" and cause snow to accumulate on the roof
Overhanging tree branches
Additional equipment installed from rafters adds "dead load" to the roof
Insulation added to roofs prevents heat transfer that typically melts snow and reduces the snow load. Additional insulation allows snow to accumulate
Uneven drifting of snow
Avoid possible problems by regularly inspecting, maintaining, and repairing your roof. Be aware of the following warning signs:
Broken or cracked rafters, trusses, studs, or columns
Twisted or deformed rafters or trusses
Building leaning or out of plumb
Loose fasteners
Cracked drywall or plaster on ceilings
Leaks from melting snow
When problems are first spotted, take corrective action immediately. Damage that appears minor can quickly worsen when exposed to harsh winter weather. Further, bad weather can make it difficult to make needed repairs by preventing safe access to the roof.
Removing snow from your roof is good preventive maintenance to reduce the risk of building failure. However, use caution because the risk of injury or even death from clearing snow is very real. Nationwide, this winter activity is responsible for thousands of injuries and as many as 100 deaths each year.
If snow is common in your area, inspect your roof to determine the maximum depth of snow your roof system can safely withstand. When snow accumulations reach half the maximum, remove the snow from your roof to prevent overloading.
Conduct regular roof inspections and maintenance and stay aware of snow accumulation on your roof to avoid potential problems. For additional safety resources and a comprehensive insurance review, contact AssuredPartners Agribusiness.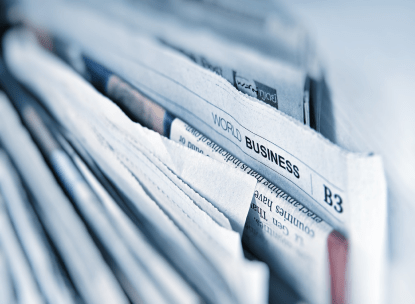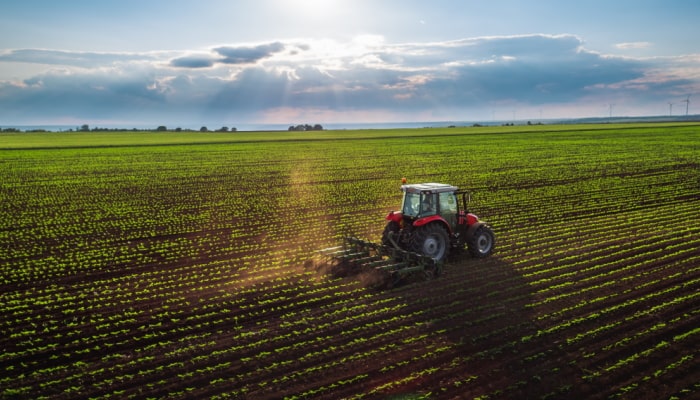 Electric Vehicles Face Hurdles in Agriculture Industry
Electric vehicles (EVs) continue to make headlines, and with recent federal rebates, commercial EV sales have dramatically increased. However, concern continues to center around the slow adoption of...