improve operational health, maximize flexibility to mitigate drought risk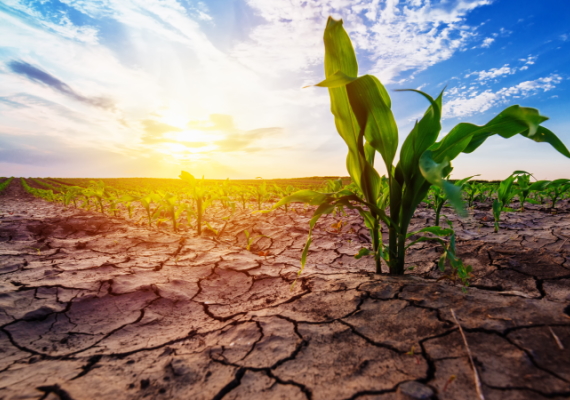 Improve Operational Health, Maximize Flexibility to Mitigate Drought Risk
According to NOAA, the average global surface temperature was the sixth highest for August 2021 since global records began in 1880. Further, the U.S. Drought Monitor reports that over 46% of the contiguous U.S. experienced moderate to exceptional drought in August. These extreme weather conditions are impacting ag operations across the country.
Decreased water availability leads to production losses, increased pests and diseases, and lower livestock productivity. Matt Carstens, president and CEO of Landus in Ames, Iowa, adds, "drought conditions affect weed and fungi control, changes the products that are stored, and impacts the health of livestock. Operationally, severe weather events can lead to supply chain and infrastructure disruption. For example, a lack of corn being shipped into the cooperative may result in our inability to fulfill contractual obligations. Or low water levels on the rivers can affect our ability to transport product."
With so much at stake, the industry's insurance and risk management partners are digging deep to develop new measures to help protect this important economic driver.
Travis Stewart, vice president at AssuredPartners, said, "Weather is consistently both foe and friend to those in agriculture. A solid multi-pronged risk management plan offers farmers and ag businesses alike needed financial protection from the exposures faced by these yearly weather risks."
Technology and data are increasingly being used to predict weather patterns and develop early warning systems that allow risk management teams to identify actionable strategies. By combining weather data with a client's ecosystem, it's possible to implement specific and tailored tactics that help offset losses, reduce injuries, and increase the resilience of facilities and infrastructures.
"Investing in infrastructure and technology helps us model best- and worst-case scenarios," said Carstens. Landus Cooperative is also focused on the importance of geographical diversity in sourcing grain. When drought hit parts of Iowa in 2020, they were able to turn to other regions in their territory to focus on grain origination, and their new Optimization model allows access to additional ground beyond their traditional Iowa boundaries.
A series of smaller decisions can effectively mitigate the impact of drought on operations; however, it's best to start by increasing the health of the overall operation while maximizing flexibility.
"Through our consulting efforts over the years, we've been able to identify which weather risks have had the greatest effect on an operation's businesses revenues and design and align insurance solutions to protect against these risks. Taking the time to understand the crops, regional diversities, and historical risks can be key to success," said Stewart.
For example, by analyzing a client's specific climate challenges, soil conditions, runoff and evaporation rates, air quality, and more, recommendations can be made on what, when, and where to plant for higher yields and healthier soil. Suggestions can also be made on how to improve the health of pastures, which can result in healthier livestock. When the client and the insurance broker work together, preventive and adaptive plans can be developed that create a more climate-resilient future.
Length and severity of the drought, market conditions, and other factors impact an operation's recovery options. Pre-planning is one of the best tools available. Identifying critical dates, target points, and management strategies ahead of time will help determine what to do during a drought and when to act.
"We've instituted programs to address climate change, working with our member farmers to focus on sustainability by reducing the operation's carbon footprint through farming practices," said Carstens.
As new hazards emerge, so does the need for new products and underwriting solutions. When prevention strategies are not enough, having a knowledgeable broker on your side will help guide you through your insurance coverage options.
"It's important not to have a "set it and forget it" mentality about your insurance strategies. Instead, work with your broker to forecast your risks and build an insurance and risk management program that provides peace of mind that you can survive the financial disruptions mother nature can throw at you," said Stewart.
Carstens agrees, "we're working with our insurance partners to make sure we're doing all we can to minimize the impact of severe weather. Beyond ensuring our insurance coverage is correct, from program structure to rate security, we benefit from our partners' experience working with ag operations affected by weather across the country. This wide-angle view, combined with property visits, inspections, and education, helps us analyze our situation so that we can better weather the storm."
By taking the time to understand each client's challenges and goals fully, AssuredPartners is an invaluable partner to you. Reach out to our Agribusiness team today to see what solutions they have for you.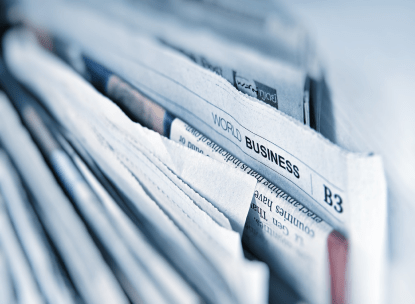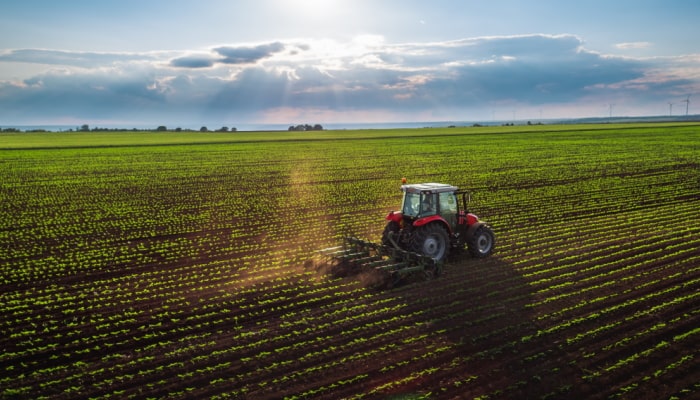 Electric Vehicles Face Hurdles in Agriculture Industry
Electric vehicles (EVs) continue to make headlines, and with recent federal rebates, commercial EV sales have dramatically increased. However, concern continues to center around the slow adoption of...